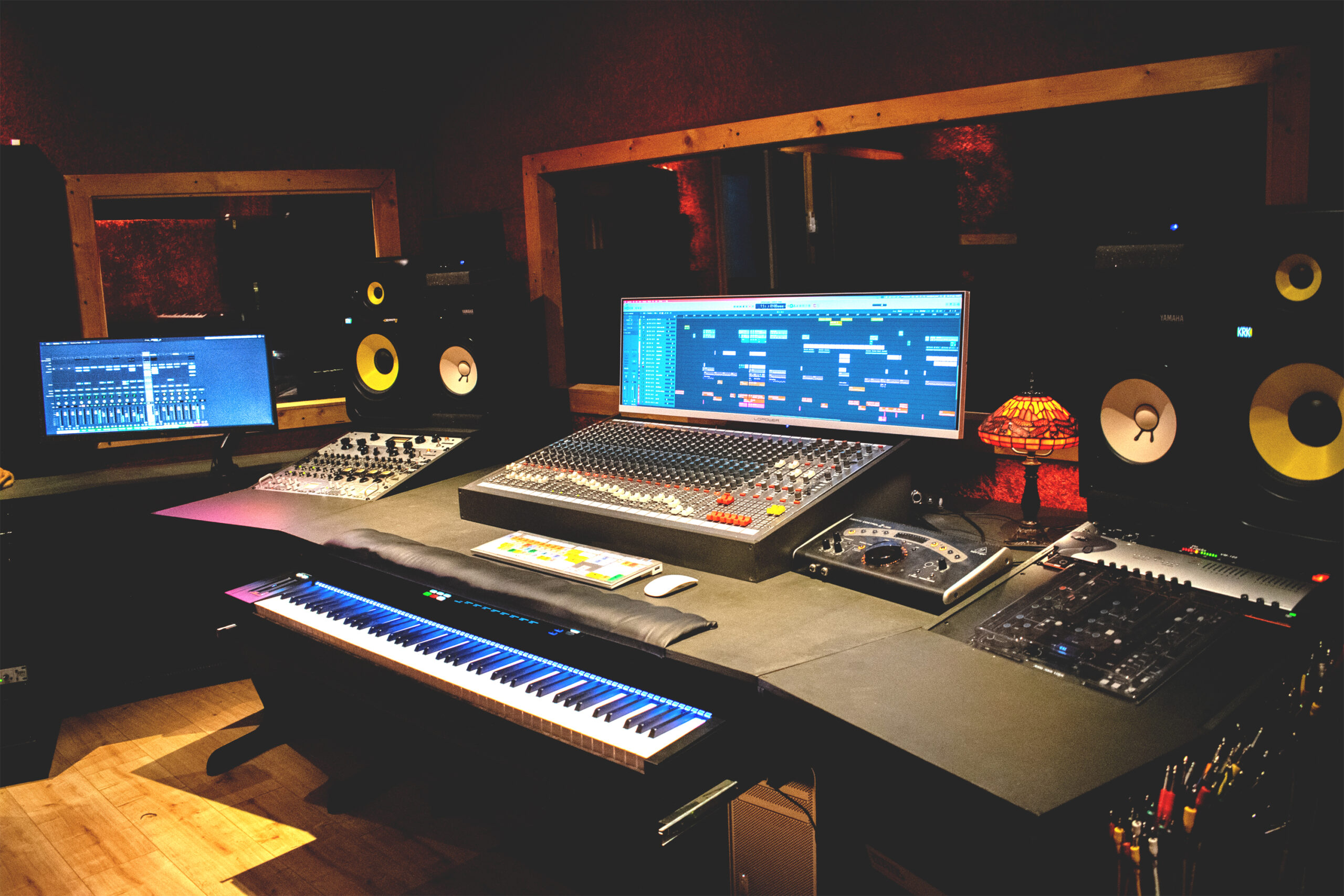 Controlroom
IMMERSE YOURSELF IN THE INSPIRING ATMOSPHERE OF STUDIO 1, WHERE EVERY DETAIL IS CAREFULLY CRAFTED TO FUEL YOUR CREATIVITY. OUR COLLECTION OF VINTAGE SYNTHS, EACH WITH ITS OWN UNIQUE CHARACTER AND CHARM, AWAITS YOUR TOUCH, ADDING A TOUCH OF TIMELESS WARMTH AND DEPTH TO YOUR RECORDINGS.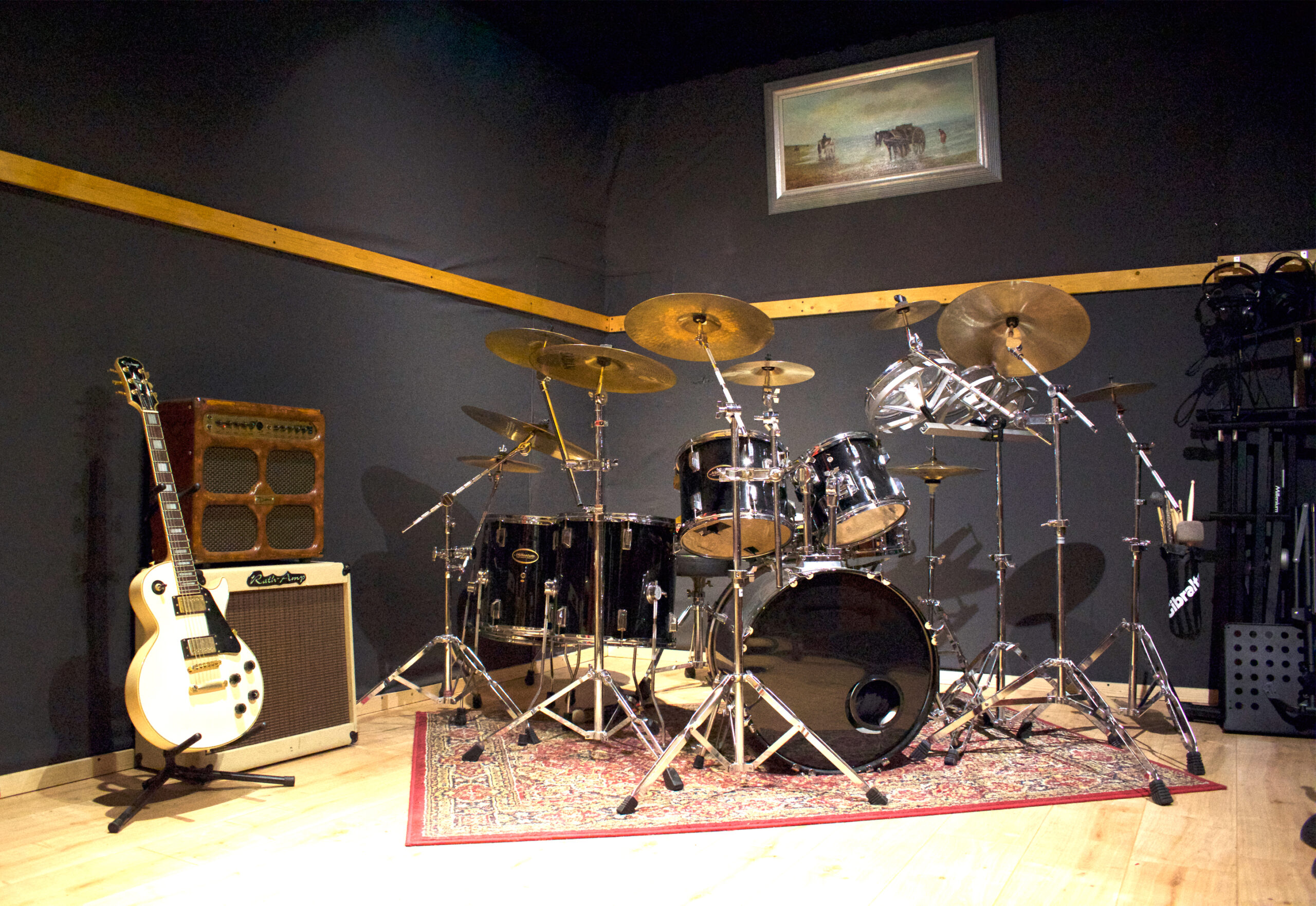 Recording Space
WE HAVE MORE EQUIPMENT LIKE OUR FULL DRUM KIT, GUITAR COLLECTION, WORLD INSTRUMENTS AND A COMPLETE MICROPHONE SELECTION THAT CAN BE SET UP TO PROVIDE THE BEST POSSIBLE SOUND. OUR TEAM OF EXPERIENCED ENGINEERS IS NOT ONLY PASSIONATE ABOUT MUSIC BUT ALSO DEEPLY COMMITTED TO UNDERSTANDING YOUR ARTISTIC VISION.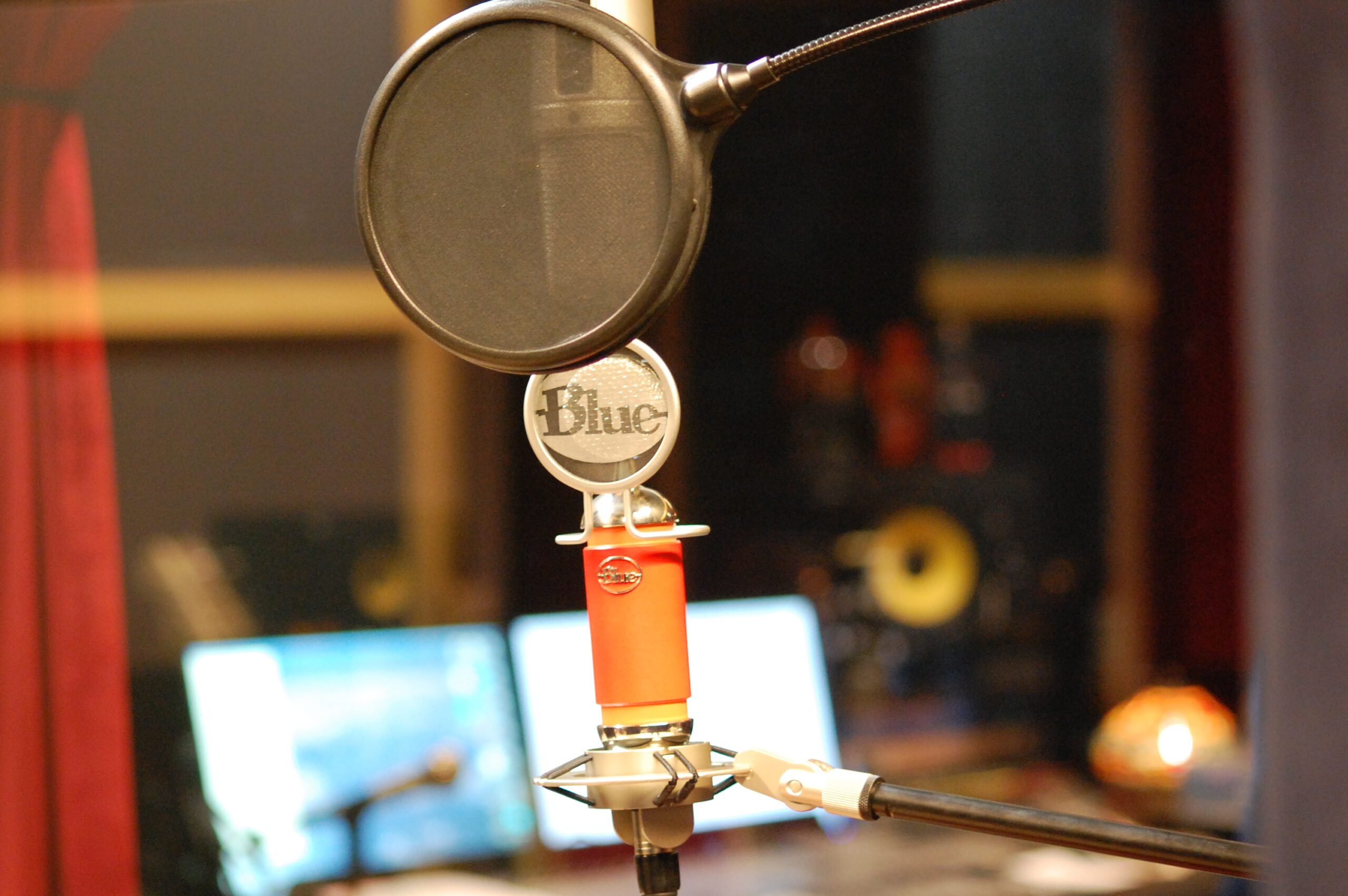 Vocal Booth Studio 1
WE HAVE A NICE VOCAL BOOTH FOR RECORDING ARTIST, ADR, VOICE OVERS OR AUDIO BOOKS.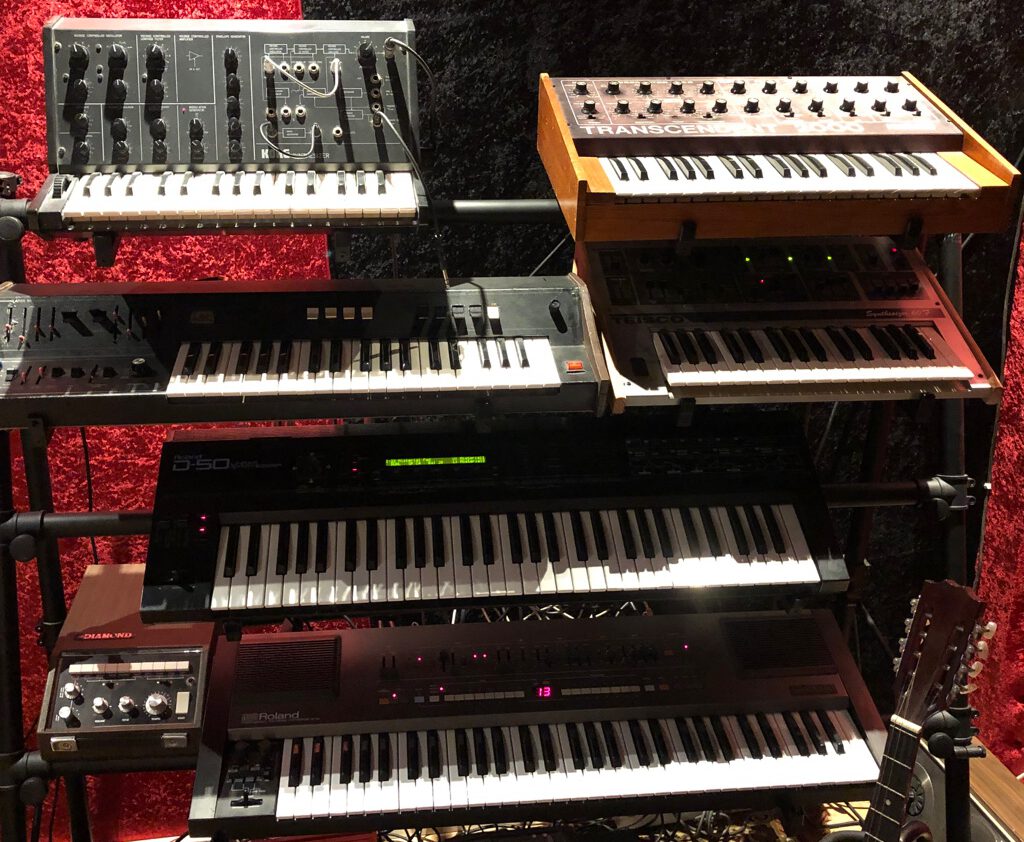 VINTAGE SYNTH COLLECTION
WE HAVE A BIG COLLECTION OF GUITARS, KEYS AND WORLD INSTRUMENTS...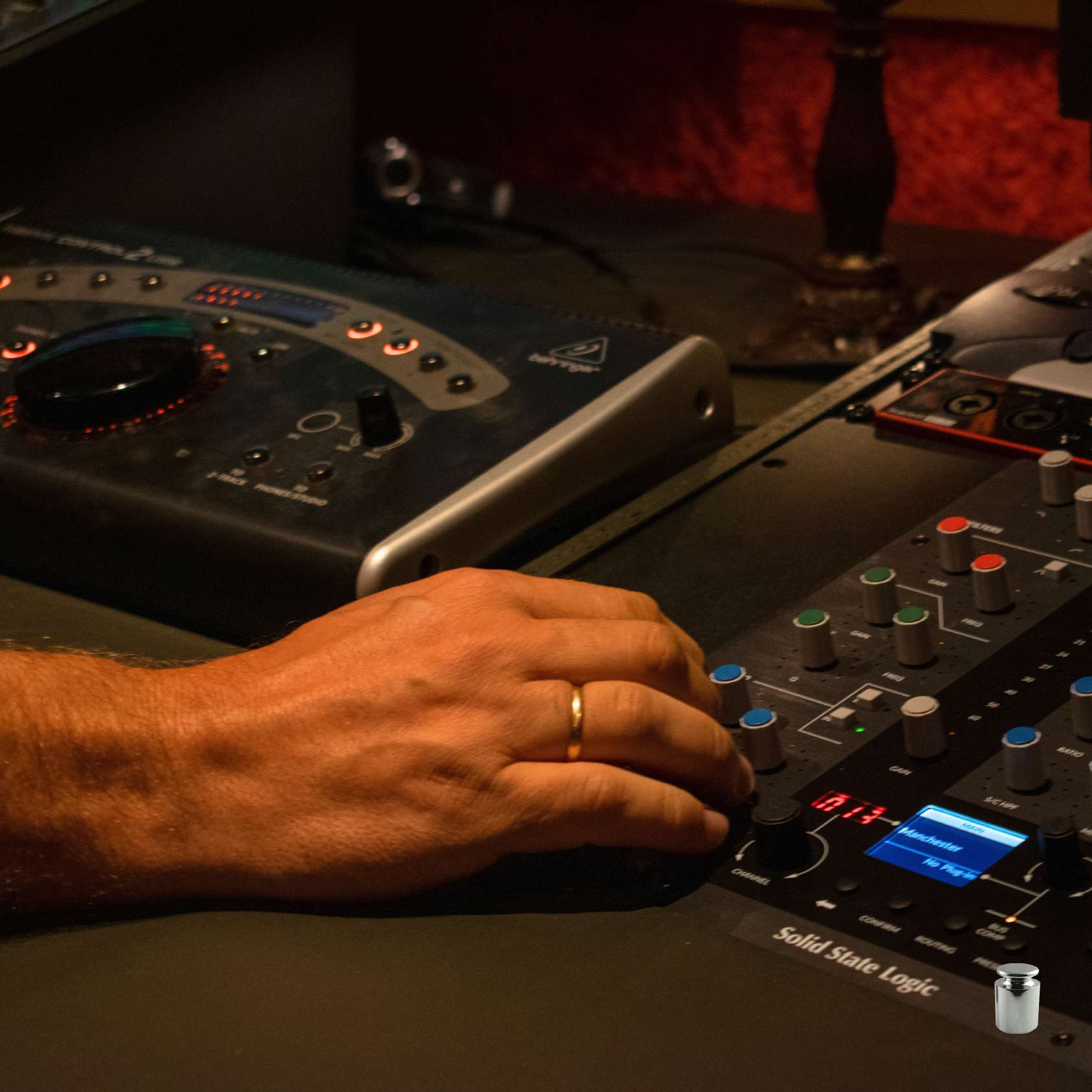 SSL control
Logic Pro X, Pro Tools, SSL & Waves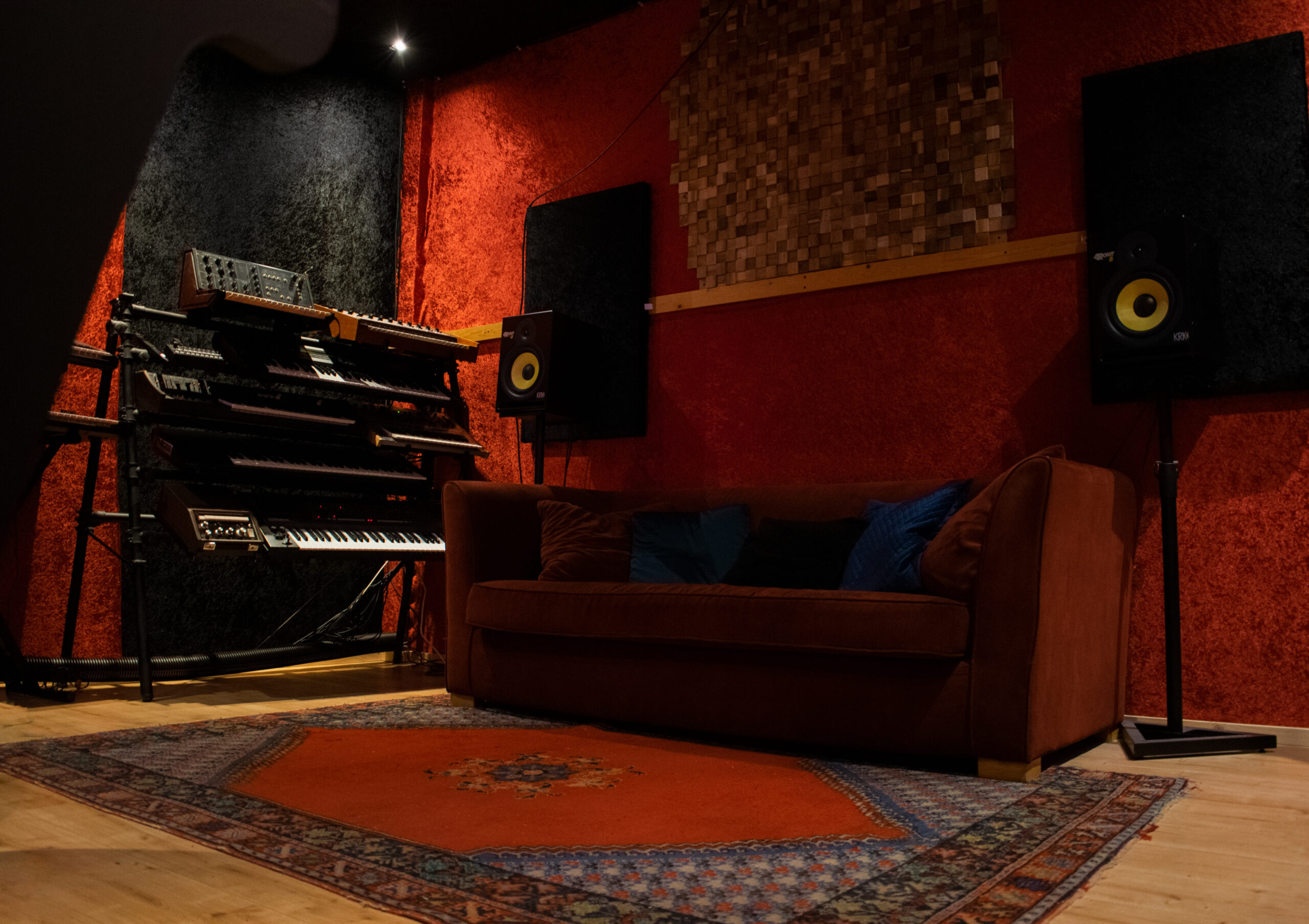 Control Room
DOWNLOAD our gear list for studio 1
We Record & Mix
in our hybride recording studio